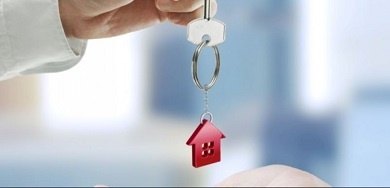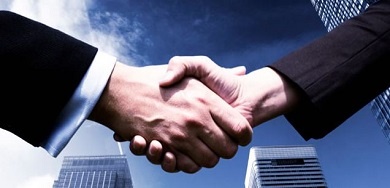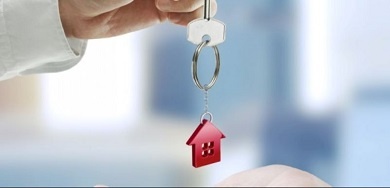 Budapest II. district furnished office to let
Deutsch
Magyar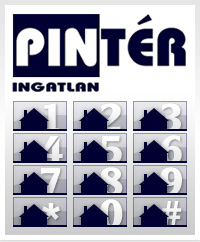 Using the numbers you can give the 4-figure-code of the property.
Use "*" to delete, use "#" to start the search.
Real estate code: 1504
The data sheet of the real estate can be reached directly with the help of the code and the above figure key search of our webpage.
The specification of the real estate:
| | | | |
| --- | --- | --- | --- |
| Address: | Budapest II. district | Equipments: | Furnished |
Type: furnished office, office
Description:
Budapest 2nd district - offices in the ÓBUDA GATE office building to let - flexible office solutions.

Offices overlooking the Danube River.
Professionally, fully equipped and furnished offices.
Modern meeting rooms, video conference rooms

Property ID: 1504
E-mail: info@pinterrealestate.com

Offices and office buildings in Hungary - Pinter Real Estate Agency


2-й район Будапешта - офисы в офисном здании Обуда GATE позволить - гибкие решения офиса.

Офисы с видом на реку Дунай.
Профессионально, полностью оборудованные и меблированные офисы.
Современные конференц-залы, видео-конференц-залов

Недвижимость ID: 1504
Электронная почта: info@pinterrealestate.com

Офисов и административных зданий в Венгрии - Пинтер Агентство недвижимости


Budapest 2ème arrondissement - des bureaux dans l'immeuble de bureaux ÓBUDA GATE à louer - solutions de bureaux flexibles.

Bureaux donnant sur le fleuve Danube.
Professionnellement, entièrement équipés et meublés bureaux.
Salles de réunion modernes, salles de conférence vidéo

Propriété ID: 1504
E-mail: info@pinterrealestate.com

Les bureaux et les immeubles de bureaux en Hongrie - Pinter Agence Immobilière


Budapeste distrito 2 - escritórios no prédio de escritórios Obuda portão para o deixar - Soluções flexíveis de escritório.

Escritórios com vista para o rio Danúbio.
Profissionalmente, totalmente equipados e mobilados escritórios.
Modernas salas de conferências, salas de videoconferência

Propriedade ID: 1504
E-mail: info@pinterrealestate.com

Escritórios e edifícios de escritórios na Hungria - Pinter Imobiliária


布达佩斯2区- 在ÓBUDA门办事处办公楼让-灵活的办公解决方案。

办事处俯瞰多瑙河。
专业,设施齐全,装修办公室。
现代化的会议室,视频会议室

物业编号:1504
电子邮箱:info@pinterrealestate.com

办公室和办公楼宇,匈牙利 -地产代理品特


מחוז בודפשט 2 - משרדים בבניין משרדים Obuda GATE לתת - פתרונות Office גמישה.

המשרדים המשקיף על נהר הדנובה.
מבחינה מקצועית, מאובזר ומרוהט משרדים.
Modern חדרי ישיבות, חדרי ישיבות וידאו

מזהה נכס: 1504
דואר אלקטרוני: info@pinterrealestate.com

משרדים ובנייני משרדים בהונגריה - פינטר סוכנות לנכסים


2-й район Будапешта - офіси в офісній будівлі Обуда GATE дозволити - гнучкі рішення офісу.

Офіси з видом на річку Дунай.
Професійно, повністю обладнані та мебльовані офіси.
Сучасні конференц-зали, відео-конференц-залів

Нерухомість ID: 1504
Електронна пошта: info@pinterrealestate.com

Офісів та адміністративних будівель в Угорщині - Пінтер Агентство нерухомості


Boedapest 2 district - kantoren in het Óbuda GATE kantoorgebouw te laten - flexibele kantooroplossingen.

Kantoren met uitzicht op de Donau.
Professioneel, volledig uitgeruste en ingerichte kantoren.
Moderne vergaderzalen, video conferentieruimtes

Object ID: 1504
E-mail: info@pinterrealestate.com

Kantoren en kantoorgebouwen in Hongarije - Pinter Real Estate Agency


منطقه بوداپست 2nd -- دفاتر در ÓBUDA ساختمان اداری دروازه به اجازه -- راه حل های دفتر قابل انعطاف است.

دفاتر مشرف به رودخانه دانوب.
حرفه ای، به طور کامل مجهز و مبله دفاتر.
مدرن اتاق ملاقات ، اتاق ویدئو کنفرانس

املاک شناسه : 1504
پست الکترونیکی : info@pinterrealestate.com

دفاتر و ساختمان های اداری در مجارستان -- Pinter آژانس املاک


بودابست حي 2 -- مكاتب في مكتب ÓBUDA مبنى البوابة للسماح -- الحلول المكتبية مرونة.

المكاتب المطلة على نهر الدانوب.
مهنيا، مجهزة تجهيزا كاملا ومكاتب مفروشة.
قاعات الاجتماع الحديث، وقاعات المؤتمرات الفيديو

رقم العقار : 1504
البريد الإلكتروني : info@pinterrealestate.com

المكاتب والمباني المكتبية في المجر -- بينتر كالة العقارات


Budapest 2. piiri - toimistot Óbuda-kaupunginosassa GATE toimistorakennus antaa - joustavan toimiston ratkaisuja.

Toimistot näkymät Tonavan.
Ammatillisesti, täysin varustettu ja kalustettu toimistot.
Nykyaikaiset kokoustilat, video kokoustilat

Kiinteistövälitys ID: 1504
E-mail: info@pinterrealestate.com

Toimistot ja toimistorakennuksissa Unkari - Pinter Välitystoimisto


District din Budapesta, două - de birouri in cladire de birouri Óbuda GATE pentru a permite - soluţii flexibile de birou.

Birouri cu vedere la Dunăre.
Profesional, complet utilate si mobilate birouri.
Moderne săli de şedinţe, săli de conferinţe video

Proprietate ID: 1504
E-mail: info@pinterrealestate.com

Birouri şi clădiri de birouri în Ungaria - Pinter Real Estate Agency


Budapešť 2. oblasť - kancelárie v kancelárii Óbuda GATE budova na prenájom - flexibilné kancelárske riešenie.

Kancelárie s výhľadom na Dunaj.
Profesionálne, plne vybavené a zariadené kancelárie.
Moderných zasadacích miestností, miestností pre videokonferencie

Nehnuteľnosť ID: 1504
E-mail: info@pinterrealestate.com

Úrady a kancelárske budovy v Maďarsku - Pinter Realitná kancelária


Secondo distretto di Budapest - degli uffici nella sede edificio Obuda GATE di lasciare - soluzioni per ufficio flessibile.

Uffici con vista sul fiume Danubio.
Professionalmente, completamente arredate e attrezzate uffici.
Moderne sale riunioni, sale per videoconferenze

Property ID: 1504
E-mail: info@pinterrealestate.com

Uffici ed edifici per uffici in Ungheria - Pinter Real Estate Agency


Budapest 2. Bezirk - Büros in der Óbuda GATE Bürogebäude zu vermieten - flexible Bürolösungen.

Büros mit Blick auf die Donau.
Beruflich voll ausgestattet und möbliert Büros.
Moderne Tagungsräume, Video Konferenzräume

Immobilien ID: 1504
E-Mail: info@pinterrealestate.com

Büros und Bürogebäuden in Ungarn - Pinter Immobilien Agentur
Information:
Recommend further to: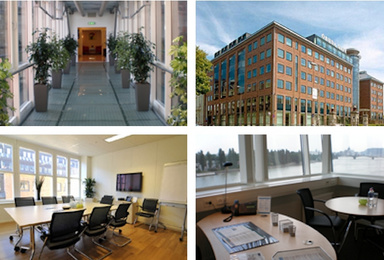 Further photos of the real estate