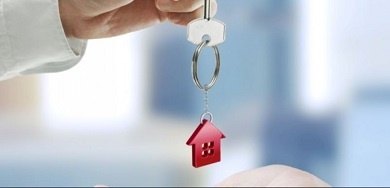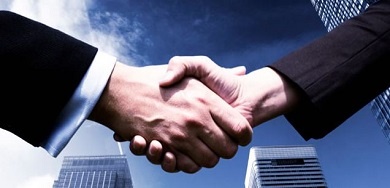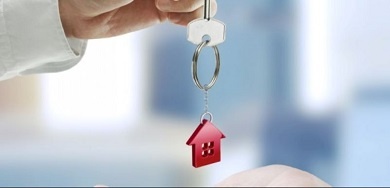 Budapest XI. district furnished office to let
Deutsch
Magyar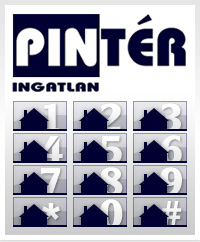 Using the numbers you can give the 4-figure-code of the property.
Use "*" to delete, use "#" to start the search.
Real estate code: 1580
The data sheet of the real estate can be reached directly with the help of the code and the above figure key search of our webpage.
The specification of the real estate:
Address:
Budapest XI. district
Equipments:
Furnished
Condition:
Excellent condition
Type: furnished office, office
Other specification of the real estate:
Description:
Budapest 11th district - serviced offices in the stylish Allee Corner office building.

The business centre is situated in the most developing area of Budapest,within the Allee project in the 11th district called Újbuda at the place of the former Budai Skála. The office building is located in between Október huszonharmadika utca and Bercsényi utca, 2 minute from the Petőfi Bridge, has excellent public transportation and access to the main motorways within minutes.
The 52,000 sqm large mixed-use development, that consists of a shopping mail and entertainment center, not to mention the trendy apartments of the residential block, is an award winning project for the "Best Real Estate Development" in Budapest.

Highlighted advantages:

• Modern design & interior in a high class building
• Air Conditioning
• Car parking
• Main public transportation connections and planned underground station next to the building
• City/Town centre location
• State of the art high speed internet connection
• Both digital telephone lines and VOIP available
• CAT6 cabling
• CCTV/ Security system
• 24/7 access

• Storage facilities
• Natural daylight and openable windows in all offices
• Professional reception, secretarial & concierge services
• Wide range of meeting facilities for 6-18 people, with projector & wireless internet access
• Fitness center, cinema, shopping mall, banks and other service providers in the building
• In-house café serving breakfast & lunch, as well as a wide variety of catering possibilities
• 42" flat screens in the meeting rooms as well as a wide range of AV equipments
• Professional telephone answering service
• IT services / support

Pls contact us to understand your requirements in detail!

Reference number: 1580


FOR FURTHER INFORMATION - CONTACT US:

1. If the offered property aroused your interest; we are pleased to be at your service. Please call us for further information: (+36-20) 9346-953

2. You can send your interest via e-mail under the " Information: " section below, or directly to our e-mail address: info@pinterrealestate.com

3. The property may be recommended to your friends and acquaintances under the " Recommend further to: " section below.

4. If you fill in our short form or new property is included into the system – in compliance with your demands - you will receive an automatic notification. Please, click here to download the form!

5. Please visit our web site again, where you can choose from the following real estates for sale or for rent: exclusive houses, luxury villas, terraced houses, semi-detached houses, houses, holiday homes, weekend houses, apartments, lands, offices, business centers, restaurants, hotels, guest houses, shops, workshops, sites, factories and other industrial and commercial properties. As a reminder, our web site is: www.pinteringatlan.hu • www.pinterrealestate.com • www.pinterimmobilien.de

THANK YOU VERY MUCH FOR YOUR INTEREST!


Real Estate - Offices for rent!
Budapest
I. II. III. IV. V. VI. VII. VIII. IX. X. XI. XII. XIII. XIV. XV. XVI. XVII. XVIII. XIX. XX. XXI. XXII. XXIII.
1. 2. 3. 4. 5. 6. 7. 8. 9. 10. 11. 12. 13. 14. 15. 16. 17. 18. 19. 20. 21. 22. 23.

Nearby: Október 23.-a utca, Irinyi József utca, Bercsényi utca, Budafoki út, Lágymányosi híd, Fehérvári út, Bogdánfy utca, Karinti Frigyes utca, Móricz Zsigmond körtér, Barók Béla úr, Villányi út, Bocskai út,....

(Helpful expressions in searching: Hungary Budapest office rental, office rental in Budapest, office immediately, Budapest 11th office, flexible office solutions, office for rent in Budapest, Budapest office rental, rent an immediate, rapid solution for office, flexible office solutions in Budapest, issuing office, offices for rent Budapest in Hungary, Budapest, offices for rent, property for rent in Budapest for rent real estate, property for rent in Budapest in Hungary, real estate agent in Budapest, ...)

Allee Corner irodaházban, irodák, virtuális irodák, tárgyalótermek bérelhetők - rugalmas szolgáltatások - egyedi ajánlatok!
Allee Corner Bürogebäude - Büros, virtuelle Büros, Konferenzräume zu vermieten! Flexible Service - ein einzigartiges Angebot!

Information:
Recommend further to: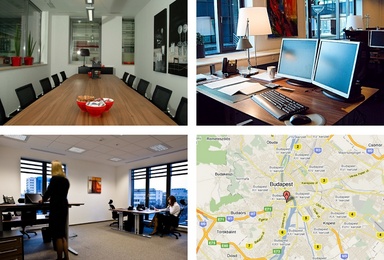 Further photos of the real estate